Ribavirin: instructions for using the medicine, structure, Contraindications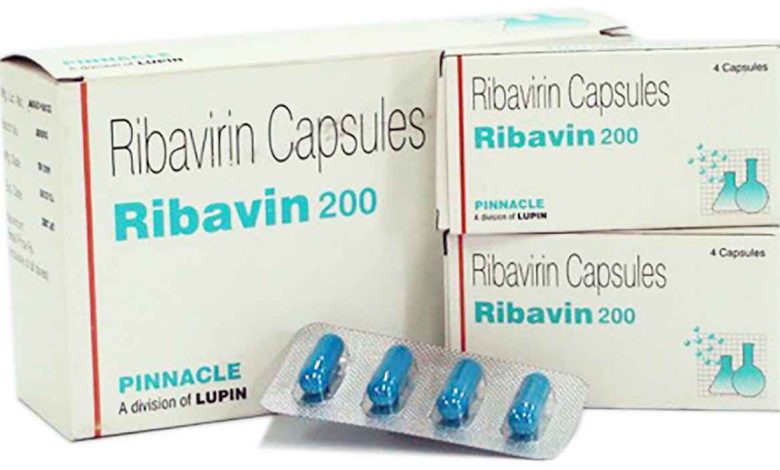 When ATH: J05AB04
Ribavirin: characteristic
White to yellowish white crystalline powder. Easily soluble in water, little - in alcohol.
Ribavirin: pharmachologic effect
Antiviral.
Ribavirin: application
Viral infections: herpetic gingivostomatitis, genital herpes, herpes zoster, influenza type A and B, kor and enable vetryanaya, hepatitis A, B, chronic hepatitis C (previously untreated or after treatment with interferon alpha), caused by respiratory syncytial virus.
Ribavirin: Contraindications
Hypersensitivity, acute liver disease and kidney failure, thyroid disease, incl. thyrotoxicosis, pregnancy, lactation.
Capsules: severe heart disease (unstable and uncontrollable form), gemoglobinopatii (incl. Thalassemia, drepanocytemia), severe depression, suicidal (incl. history), cirrhosis of the liver, autoimmune hepatitis, or other autoimmune diseases, Children and Youth age (to 18 years).
Ribavirin: use during pregnancy and lactation
Category actions result in FDA - X. (Animal tests or clinical trials revealed a violation of the fetus and / or there is evidence of the risk of adverse effects on the human fetus, obtained in research or practice; risk, associated with the use of drugs in pregnancy, greater than the potential benefits.)
Ribavirin: side effects
Gipotenziya, thyroid dysfunction (decrease in thyroid stimulating hormone), anemia, leukopenia, neutropenia, granulocytopenia, thrombocytopenia, allergic reactions (hives, angioedema, bronchospasm, anaphylaxis).
Ribavirin: interaction
Preparations, containing aluminum or magnesium, simethicone reduces the bioavailability. Combination with zidovudine or stavudine may lead to increased concentrations of plasma HIV.
Ribavirin: Dosing and Administration
Flu: inside, while eating, adults - 0,2 g 3-4 times a day for 3-5 days.
Other viral diseases: by 0,2 g 3-4 times a day for 7/10/14 days. In acute infections can assign 1-day loading dose - 1.4-1.6 g. Children - 10 mg / kg / day.
Infection, caused by respiratory syncytial virus: children continuously inhaled solution (20 mg / ml) in the tank SPAG-2 unit for 3-7 days for 12-18 hours a day.
Hepatitis C: inside, while eating, at 1000-1200 mg per day 2 admission (in the morning and in the evening). When weighing up 75 kg - 1000 mg per day (2 caps. morning and 3 caps. in the evening), higher 75 kg - 1200 mg per day (by 3 caps. in the morning and in the evening). Duration of treatment - 6 Months; not in lechennыh, If before starting therapy identified virus genotype 1 and high viral load (the concentration of RNA of hepatitis C virus in blood) -still 24 Sun.
Ribavirin: precautions
Patients of childbearing age during treatment and for at least 7 Months after it must use effective methods of contraception. In elderly patients require a preliminary assessment of renal function. To use caution in diseases of the cardiovascular system (after a thorough examination), severe lung disease (incl. chronic obstructive pulmonary disease), diabetes with bouts of ketoacidosis, tromboflebite, pulmonary embolism, suppression of bone marrow hematopoiesis. Laboratory research (complete blood count, including differential blood count and platelet count, determination of electrolytes, serum creatinine, liver function tests) required before treatment, then 2 and 4 week, and more regularly, as needed. Individuals, experiencing fatigue, drowsiness or disorientation during therapy, must give up driving or control mechanisms.
Ribavirin: Special instructions
For inhalation therapy should be used an oxygen tent or oxygen mask.
Ribavirin: interaction
| | |
| --- | --- |
| Active substance | Description of interaction |
| Didanosine | FMR. Against the background of ribavirin increased risk of peripheral neuropathy and the defeat of the pancreas (acute pancreatitis). |
| Zidovudine | FMR: antagonizm. Against the background of the effect of ribavirin is weakened and can increase the concentration of HIV in the blood. |
| Simethicone | FKV. Reduces bioavailability. |
| Stavudine | FMR: antagonizm. Against the background of the effect of ribavirin is weakened and can increase the concentration of HIV in the blood. |