Nicotine addiction: what is this, causes, symptoms, complications, diagnostics, treatment, prevention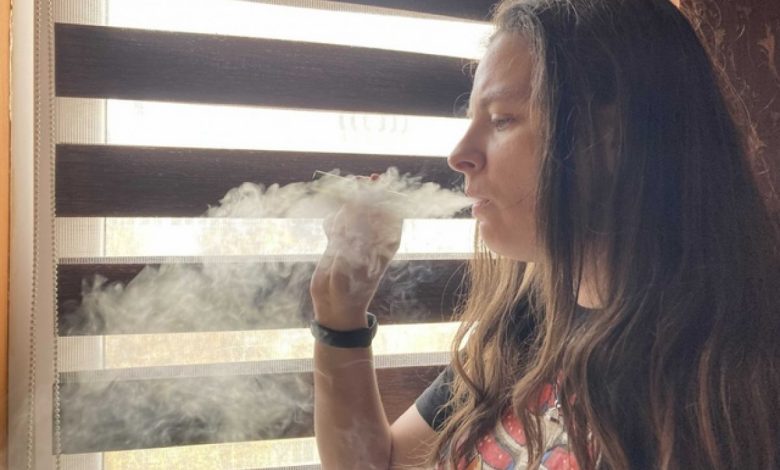 Nicotine addiction is not easy to overcome. Physical addiction to nicotine goes away after a few days or a few weeks. But psychological dependence remains for a long time. If you cannot get rid of cigarettes and the like on your own, should seek help. Preparations, nicotine replacements, help overcome physical withdrawal. But psychological coping strategies are even more important.. Read all the important information about nicotine addiction here.
Nicotine addiction: brief overview
Description: physical and psychological dependence on the action of nicotine
Symptoms: strong craving for nicotine, loss of control, extension of consumption, despite the harmful effects, withdrawal symptoms (eg, restlessness and irritability)
Causes: State of the reward center in the brain, stress, perhaps, genetic response to nicotine
Diagnosis: Criteria include strong desire, high consumption, difficulty abstaining from nicotine, when smoking is prohibited, and quick access to a cigarette in the morning
Treatment: Motivational Treatment, behavioral support, nicotine replacement therapy
Forecast: high risk of relapse without professional support, high motivation determines success
Nicotine addiction: description
For decades, advertising has presented smokers as attractive, free and cosmopolitan people. Despite intensive efforts, aimed at educating people, this image is still saved. In fact, most tobacco users simply become addicted to nicotine.. Tobacco plant chemical affects how the body, and on the psyche of a smoker. Cigarettes can have a calming or invigorating effect.. The great danger, that smoking becomes addictive.
Then tobacco use is no longer a choice., but arises as a result of internal coercion. Then the pleasure will end. If affected people try to reduce consumption or stop completely, the fight begins, even the best decisions cannot be followed, because the desire is too strong. This conflict creates stress. The process of smoking a cigarette is already automated and designed for complacency. Nicotine addiction is a vicious circle, which can often only be torn apart with outside help.
Nicotine addiction: passive smoking
Smoke is dangerous not only for smoking itself. People, passively inhaling smoke, can also hurt themselves. Especially dangerous, when women smoke during pregnancy. Increased risk of preterm birth, newborns often have a lower birth weight and are more likely to suffer sudden infant death. Nicotine also enters the baby's body from breast milk.. The more mom smokes, the higher the concentration of nicotine in breast milk. Babies, which are passively affected by smoke, it hurts too. They are more likely than other children to suffer from respiratory diseases, pneumonia, as well as middle ear infections.
Nicotine addiction: how many people suffer?
About 29% adults in the world smoke. About 31 percent of men use cigarettes and about 26 percent of women.
Among adolescents aged 12 to 17 years, the number of smokers has dropped significantly since 2001 year. According to the latest polls in 2014 year, now it has fallen to a little less 10 percent. Boys smoke a little more, than girls (11 against 9 percent).
Nonetheless, nicotine addiction remains a common addiction. Tobacco smoking shortens their lives by about ten years.
Nicotine addiction: poisonous smoke
Raw tobacco is made from the dried leaves of the tobacco plant.. The plant can only be consumed after industrial processing.. Tobacco smoke contains more 4000 matter. The main active ingredient is nicotine. Depending on the origin of plants and preparation, smoker, a sniffer or chewer of tobacco receives different amounts of a poisonous chemical compound. In addition to nicotine, there are numerous other chemicals and heavy metals in tobacco smoke, such as hydrogen cyanide, benzene, formaldehyde, hydrazine, vinyl chloride, cadmium, lead, nickel, chrome, aluminum and carbon monoxide. Proved, more 40 of these substances are carcinogenic.
Nicotine addiction: symptoms
In accordance with the classification of mental disorders according to ICD-10, to be diagnosed with nicotine dependence within a month or repeatedly within a year, at least three of the following criteria must be met:
Desire (thrust) or compulsion to use tobacco.
Limited start control, stop and the amount of consumption.
Physical withdrawal symptoms appear when consumption decreases.
Development of tolerance: consumption needs to be increased, to achieve a permanent effect.
Neglect of interests due to substance use.
Chronic tobacco use, despite the obvious harmful effects.
When the body gets used to nicotine, the person concerned must first consume more and more, to feel the same effect. Typical withdrawal symptoms are irritability and restlessness.. Many smokers think, that nicotine reduces anxiety, but it actually makes him stronger in the long run. Further withdrawal symptoms are reduced ability to concentrate., hunger, sleep disturbance and anxiety.
Smoking: health implications
Although nicotine is responsible for its effects and addiction, other chemicals in tobacco smoke are primarily harmful to health. The consequences of smoking affect the health of the whole body. In many cases, tobacco use is even a cause of premature death..
Therefore, the possible late effects of nicotine addiction range from chronic bronchitis to lung cancer.. Smoking also contributes to the development of arteriosclerosis (vascular calcification), which can cause serious circulatory problems.
Smoking also raises blood pressure and thus contributes to its development. diseases of the heart and blood vessels . The dreaded long-term consequences of nicotine addiction are coronary heart disease (CHD), myocardial infarction and circulatory disorders of the arteries of the legs (smoker's foot). Further consequences are Diabetes (Diabetes 2 type), damage to the skin and teeth .
And the last, but no less important, smoking also increases risk of cancer. This is especially true for lung cancer., laryngeal cancer, esophageal and oral cancer. Nicotine use also plays a role in the development of other cancers., such as pancreatic cancer, kidney cancer, stomach cancer and leukemia. Approximately from 25 to 30 percent of cancer deaths are attributable to smoking.
Nicotine addiction: causes and risk factors
Nicotine addiction occurs due to the influence of various psychological and biological factors.. Nicotine creates both physical, and psychological dependence.