Essential oils for hair growth and thickness, application recipes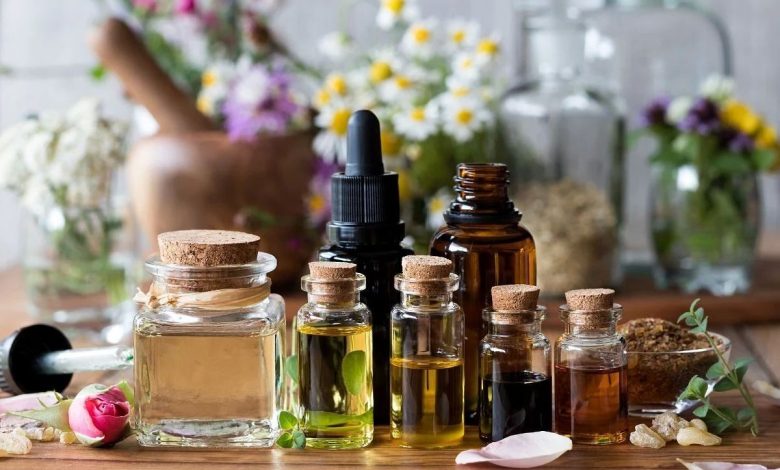 Remember - everything, what do you use for scalp and hair, will end up in your blood. It is important to choose the right care products, to prevent the accumulation of unnecessary and harmful substances, which instead, to help in a difficult situation only exacerbate it.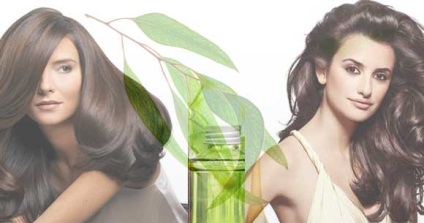 All that, what we extract from natural sources, is good for us, benefits health and makes us more attractive. Essential oils help solve most of these issues..
Their effectiveness has been proven over time., real results and rave reviews not only from women, and even men, also not remaining indifferent to natural gifts.
What is the power and benefits of essential oils for hair?
The power of essential oils goes beyond great smell, they are amazing in their properties. They have been respected since ancient times and unlike conventional oils, they are concentrated and have a powerful potential..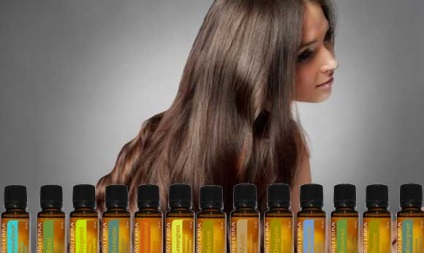 Use essential oils for hair growth and density, anti-dandruff, excessive dryness and brittleness, loss of luster and vitality. Each of them penetrates deep into the skin, affects the follicle, to give him the strength to develop healthy, shiny hair.
Essentials soothe irritated dry scalp, normalize sebum production, and regulate their function. The action of some oils is aimed at treating the scalp, while others improve hair condition.
A versatile way to use hair oils
You often find on the labels of shampoos and balms inscriptions about, What does the formula contain lavender?, Daisy, rosemary and tea tree and other essential oils. Sure, because they all "work" and it is difficult to isolate any essential oil better for hair, but we will consider the most popular and effective.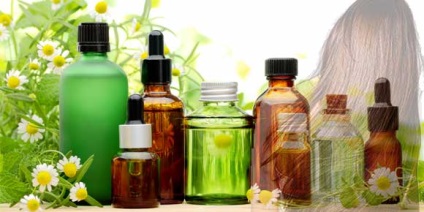 How to buy ready-made cosmetic shampoos, it is much more efficient and economical to use home-made compositions. A certain formula will help you cope with any problem, without leaving the bathroom.
Recipe 1% solution. drop on each tablespoon of carrier oil 8 drops of selected ether. Two or more types of essential oils can be taken, to get a complex action. Grapeseed oil is great for the base.. Regular massage of the hair roots with this composition will give a quick effect..
Head wraps with a towel will help to enhance the impact., pre-moistened with hot water and wrung out. Under the influence of heat, the pores of the skin are more susceptible, the penetration of active substances is faster and they are easily absorbed. Great to do just before bed (pre-cover the pillow with a towel).
Rating: 10 best essential oils for hair growth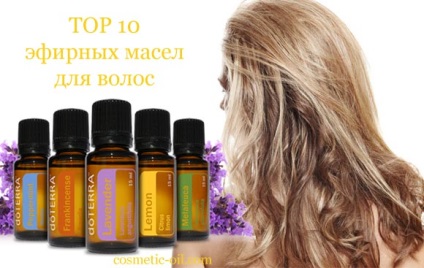 The essential oils listed below are not in order of their quality in points., and by unique properties, helping hair to become more beautiful, thicker and stronger.
Carrot root essential oil
The ideal concentration of carotenes and antioxidants makes it an exceptional tool for quickly revitalizing the skin and hair follicles.. As part of the aroma oil tretinoin, a special form of vitamin A, and rogaine. These essential oil substances provoke hair growth and density.. Effectively used to treat baldness and beneficial for those, who experience hair loss on themselves.
Carrot seed essential oil
Cooking 1-3% mixture. The action is similar to the previous oil, only an additional detoxification process takes place, which is especially important for people, exposed to environmental toxins (separate areas of the city, crowded offices, staying in traffic jams).
Essential oil of cedar
Would need 0,5-2% oil solution. Sometimes slow hair growth and hair loss is due to a bacterial infection.. Often the reason is a decrease in the body's immune defenses..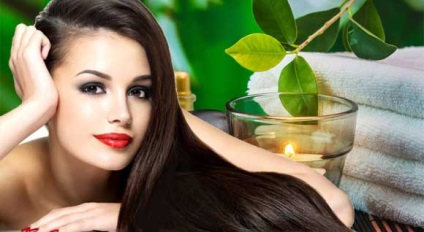 Cedar oil shows good results in the treatment of alopecia. Its action is enhanced by thyme, lavender and rosemary. As a base, it is better to use jojoba or grape seed oil..
Chamomile essential oil
Cooking 0,5-1% oil composition. Chamomile reduces inflammation, common cause of hair follicle weakening. It is ideal for restoring the function of scalp cells.. Besides, reduces the activity of psoriasis and the formation of dandruff. Blonde hair finds shine and golden highlights in the sun.
Essential oil of sage
Need 0,5-1% concentration. Optimal hormone balance is always crucial when considering hair health.. Sage Essential Oil Helps Balance Estrogen Hormone Levels. This is especially important for older women., often suffer from hair loss.
Essential oil of clove
Cooking 0,5-1% essential oil composition. Clove oil is a good antiseptic and powerful antioxidant. (the strongest natural antioxidant ever tested on the ORAC scale). May increase blood circulation, which makes it better at maintaining and stimulating hair growth.
Essential oil of cypress
You want to 0.25% concentration in oil base. Increases the speed of blood movement in the capillaries. It is important for proper blood circulation in the hair follicles for optimal growth..
Essential oil of lavender
Would need 0,5-2% mixture. Very "flexible" essential oil. Well regulates sebum secretion, soothes, regenerates cells, excellent antiseptic. He is loved for his wonderful aroma., soothing and stress reliever, partly responsible for hair loss.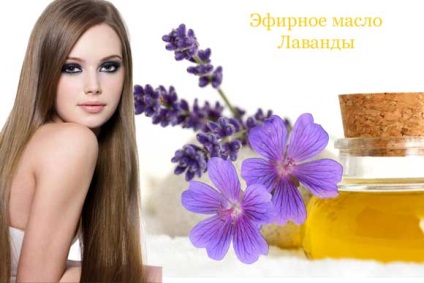 Massage with lavender ether can radically change the situation and prevent baldness. Hair becomes soft and shiny, look neat and easy to style.
Essential oil of rosemary
For hair growth, it is considered to be one of the main. High concentration of antioxidants help neutralize free radicals, responsible for early graying, thinning and hair loss. Rosemary oil activates blood flow and oxygenation of the scalp, thus providing favorable conditions for high-quality hair.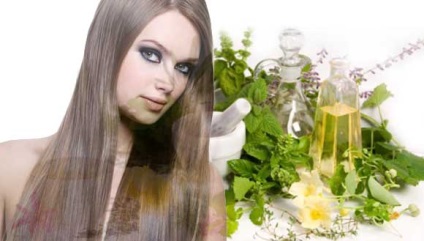 Essential oil of ylang-ylang
Relieves stress and anxiety like lavender. Application on long hair can make it grow thicker. The oil can balance the secretion of sebum, thereby improving the condition of hair prone to rapid oiliness. Prevents the formation of split ends and stimulates the density and rapid growth of hair, treats dandruff.
Recipes for home use of blends with essential oils
Essential oils are highly concentrated and powerful, therefore, they should not be applied directly to the hair or scalp..
Oils are used as a base. sesame, sunflower, primrose, the coconut. apricot. peach. grape seeds. jojoba oil. avocado, olive, cannabis, rosehip.
From 3 to 5 drops 1 teaspoon (5 ml) base oil.
From 7 to 25 drops 25 ml base.
From 20 to 60 drops 100 ml base.
Prepare a minimum amount for trial use. If the combination suits you, you can safely prepare the product in an increased volume.
Great option for self use. Apply the prepared composition to the hair and rub the roots a little. Leave the oil on for an hour or all night for extra conditioning.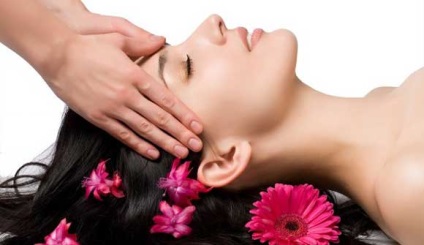 Wash your hair with your usual product and let your hair dry naturally.
Hair rinse with essential oils
drip 10-20 drops 1 a glass of herbal tea. Apply to hair rinse. Ethers disappear very quickly, don't forget to close the vial cap, when you finish applying.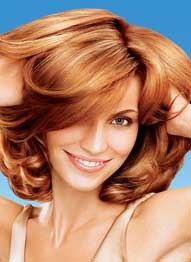 300 ml of plain water;
3 Article. l. nettle;
2 Article. l. horsetail (Optional);
2 Article. l. aloe vera juice;
by 12 drops of sage oil, rosemary, lavender.
Pour dried herbs into boiling water. Minimum 10 wait a minute and then strain. Pour into a spray bottle, add aloe juice, ethers and shake. This product is stored in the refrigerator (max. 3 of the month).
Shake before application. Serum should be used 1 once a day, best before bed. Spray on hair roots.
Essential Oil Recipes for Growth, hair density and strength
For healthy and active hair growth
4 Article. l. (60 ml) jojoba;
4 Article. l. coconut oil;
64 drops of lavender;
64 drops of rosemary;
16 drops of sage.
In case you are pregnant, then rosemary should be excluded. Use as a hair mask. For a noticeable effect 1-2 times a week.
For hair growth (during menopause)
4 Article. l. jojoba oil;
2 Article. l. evening primrose;
2 Article. l. rosehip oil;
48 drops of lavender;
48 drops of rosemary verbenone;
48 drops of carrot or sea buckthorn;
24 drops of clary sage.
Treatment of hair loss in men
2 Article. l. oils of your choice or in a mixture: coconut, rosehip or sesame.
64 drops of carrot essential oil;
32 drops of rosemary verbenone;
27 drops of immortelle;
12 drops of cloves;
32 chamomile drops;
48 drops of lavender;
20 drops of cypress.
8 Article. l. jojoba or grape seed;
32 drops of lavender;
32 drops of thyme;
32 drops of rosemary;
32 drops of cedar.
For dark and thick hair
8 Article. l. jojoba, coconut or sesame oil;
48 drops of lavender;
48 drops of rosemary verbenone;
48

капель иланг-иланг

.
Stress hair loss mask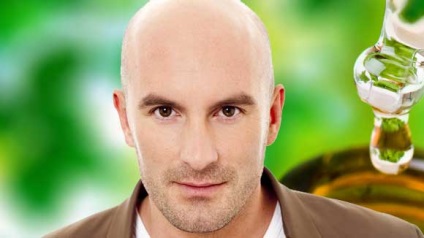 Before the procedure, you need to carefully comb your hair with a soft massage brush until you feel warmth on the scalp.. Massage is carried out an hour before washing the hair. Do up 3 once a month.
6

капель иланг-иланг

.
20 drops of borage oil;
20 drops of evening primrose oil;
50 ml grape seed oil.
All recipes are tested and give excellent results.. Unique compositions bring back the strength of the bulbs, nourish it and make it make high-quality elastic hair.
Maybe, you have yet to experience all the magic of your own preparations and understand, which essential oil for hair growth is right for you, for beautiful and healthy hair.