cellulite home remedies: effective and cheap methods of getting rid of "orange peel" on the body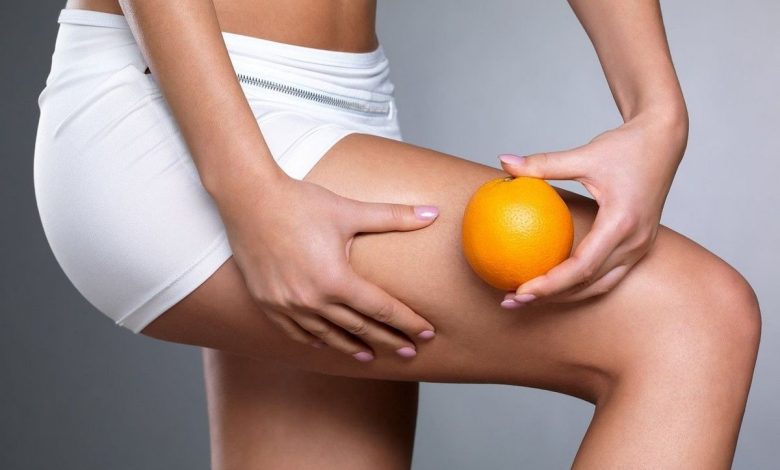 You can effectively fight annoying and unpleasant cellulite with home remedies.. Simple Techniques Strengthen Your Weak Connective Tissue and Provide Smooth Skin on Your Thighs, buttocks and abdomen. However, it is important to regularly use the tips below., because continuity is the key to success in cellulite treatment.
Daily shower for cellulite
A cold shower is not necessarily a magical stimulant., but it helps to stimulate metabolism and promote blood circulation. Every day during the shower, you should switch from a comfortable temperature to cold water.. Wash your feet, buttocks and, if needed, abdominal area alternately with warm and cold water. Do not start immediately with large temperature changes, because it will create a strong load on the blood circulation.
Alternating showers should be done at least once a day, and the transition from warm to cold must be carried out at least five times.
If you have an adjustable shower head, set it to high jet.
Instructions for daily showering to combat cellulite:
lower the water temperature slowly
pouring cold water on the right foot, and then pour over the left leg
move the shower head slowly from top to bottom and back
switch to hot water and follow the same movements
Alternating hot and cold showers should be done at least five times in a row
Coffee and olive oil against cellulite
Coffee grounds are a good home remedy for cellulite. Coffee grounds, collected from about 10 servings of the drink works wonders against annoying cellulite dents.
You can rub coffee grounds on the cellulite areas in a circular motion for about 10 minutes before or after taking a shower. Then you need to wash it off under a contrast shower..
Fresh is best, cold coffee grounds. You should refrain from storing coffee grounds for more than two days, because it quickly grows mold.. For skin care, you can mix pure olive oil with coffee grounds.. This will give the skin a pleasant softness..
Potato against cellulite orange peel
Potato contains starch, which can be used to improve the appearance of the skin. Peel potatoes and cut evenly into thin slices. Spread them on areas of skin with cellulite and wrap with a damp cotton cloth.. The minimum procedure time is 15 minutes and can be extended up to 60 minutes. It is best to combine potato wraps with rest and relaxation.. The procedure should be performed at least three times a week.
apple cider vinegar for cellulite: outdoor and indoor use
Natural apple cider vinegar works wonders for cellulite and sagging skin. Ideally, use all natural apple cider vinegar., in order to get rid of "orange peel" skin. Approx. 200 ml apple cider vinegar. washcloth, moistened with vinegar, walk over the problem areas of the thighs, buttocks or abdomen. You can enhance the effect, cooling apple cider vinegar in the refrigerator before the procedure.
After, how do you rub everything with vinegar, give a gentle tingling massage, duration approx. 10 minutes. Then dampen a kitchen towel with apple cider vinegar and place it on the problem areas of the skin., approximately 15 minutes.
You can also drink apple cider vinegar daily., diluted with water in proportion 1:1. Enough three glasses a day with meals. The drink can be sweetened with maple syrup.
Vinegar improves digestion and reduces appetite. Many note, that after taking a refreshing vinegar drink, they eat much less, than before, without experiencing the pangs of hunger.
Sure, this method is not suitable for everyone.. No matter how useful natural vinegar is, it contains a large amount of acid and is not recommended for those, who suffer from gastritis with high acidity or peptic ulcer. Yes, and with other diseases of the digestive system, it is better to consult a doctor before starting a diet.. If taking vinegar causes discomfort, and even more pain in the abdomen, then the diet must be abandoned immediately.
Ice cubes with lemon, grapefruit or oranges
Ice cubes are a cheap and effective cellulite treatment.. You just roll around 10 ice cubes in a towel and use it, to rub problem areas for about 10 minutes. As an option, you can do without a towel, but you should wear gloves, otherwise your fingers will be too cold. Such a natural remedy for cellulite will be more effective, if you freeze the juice of a freshly squeezed lemon and rub the problem areas with such ice cubes.
Grapefruit and orange juice can be used as an alternative to lemons.. Citrus fruits are true beauty enhancers. Porridge of three oranges, three lemons and three grapefruits is squeezed out and applied to problem areas in the form of a wrap. Approximately through 15 minutes you can remove the compress, and you will immediately notice, that your skin will become softer and smoother. To fight cellulite from the inside, you can drink freshly squeezed citrus juice pure and without sugar. One glass a day provides detoxification and a daily serving of vitamins.
Sea salt against cellulite
Sea salt has a detoxifying effect and fights cellulite. You can literally let yourself melt in a warm bath. Take a bath, which you previously filled with sea salt as an additive. Sea salt provides detoxification. You can also take approx. 500 grams of sea salt and rub it on problem areas of the skin, to be carefully cleaned.
The water in the bathroom should not exceed the temperature 37 degrees, as this will create unnecessary stress for the body.
After a bath, you don't wash off the sea salt., and wrap yourself in a soft robe, to dry off and go to bed. This allows the sea salt to work, and you will fall asleep relaxed. The next morning you need to take a shower and carefully rub the body cream into the skin.
Healthy eating can help you get rid of cellulite
With a balanced diet, you can ensure beautiful skin and fight your problem areas. eat food, rich in fiber, and drink plenty of water. Natural lemonade will perfectly refresh and provide the body with natural vitamin C.. Leafy vegetables, berries and carrots should be on your menu along with natural fats, contained in nuts, olive oil, avocado and coconut oil. Oatmeal, brown rice and buckwheat provide healthy carbohydrates, to be supplemented with proteins (fish, eggs, beans). These foods should become regular in your diet., since the cellular integrity of connective tissue and muscles is ensured by the balance of nutrients.
Honey: balm for soul and skin
Honey is more than just a natural sweetener, but also works against cellulite. He's a little sticky, but the effect is amazing. Treat your problem areas with honey and leave it on for at least 30 minutes. You can enhance the effect, if you heat the honey wrap with a hair dryer. Just dry the wrapping legs with a hair dryer, and then put them to bed. Besides, a tablespoon of honey provides an energy boost every day.
Regularity leads to the goal
The mentioned home remedies won't help, if you only use them occasionally. Find a home remedy, which is the most seductive for you, and do the treatment at least three times a week. Sure, you can carry out two applications at the same time with different home remedies.