Pain in the bones: what is this, causes, symptoms, diagnostics, treatment, prevention of bone pain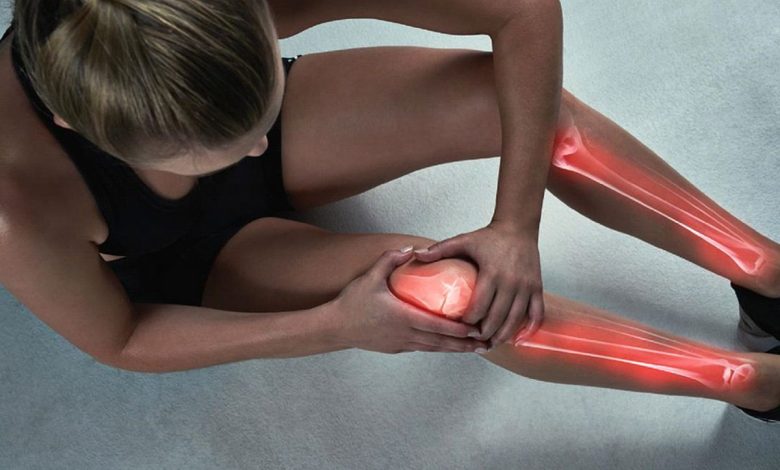 Bone pain or tenderness; Aches and pains in bones; Pain – bones
Bone pain can be a symptom of various diseases and conditions., including mechanical injuries, infection, osteoporosis and cancer. It can feel like burning, burning, aching or sharp and may be constant or intermittent.
What causes bone pain
Bone pain is less common, than joint and muscle pain . The source of bone pain may be obvious, eg, due to a fracture after an accident. Other reasons, such as cancer, which is distributed ( metastaziruet ) bone, may be less obvious.
Causes of bone pain
Bone pain can occur with injuries or conditions, such as:
Bone cancer (primary malignant neoplasm)
Cancer, spread to the bones (metastatic malignancy)
Violation of the blood supply (as in sickle cell anemia )
Bone infection ( osteomyelitis )
Infection
Trauma
Leukemia
Loss of bone mineralization (osteoporosis)
Excessive stress on the bones
Fracture in young children (type of stress fracture, occurring in young children)
Home care for bone pain
Consult your doctor, if you have bone pain, and you do not know, Why is this happening.
Can also be used for bone pain:
Providing adequate support and environment for injection and bone healing, if the pain is associated with an injury.
Use of cold and warm compresses.
Medication, prescribed by a doctor, to reduce pain and inflammation.
Regular light physical activity, like yoga or swimming, to strengthen bones and joints.
When to See a Healthcare Professional for Bone Pain
Take any pain or tenderness in your bones very seriously. Contact your doctor, if you have unexplained bone pain.
What to Expect When Visiting a Doctor
Your doctor will ask you about your medical history and perform a physical examination.
Some questions, which can be set, include:
Where is the pain in the bone??
How long have you been in pain and when did it start??
The pain gets worse?
Do you have other symptoms?
You can take the following tests:
Blood studies (eg, general blood analysis, differential blood test )
X-rays of bones, including bone scan
CT or MRI scan
Hormone testing
Studies of the function of the pituitary and adrenal glands
Urinalysis
Depending on the cause of the pain, the doctor may prescribe:
Antibiotics
Anti-inflammatory drugs
Hormones
Laxatives (constipation during prolonged bed rest)
Painkillers
If the pain is related to bone thinning, you may need treatment for osteoporosis.
Prevention of bone pain
Maintaining a healthy lifestyle, including regular physical activity, proper nutrition and weight control.
Avoiding excess stress on bones and joints.
Avoiding smoking and drinking alcohol, which can worsen bone health.
Regular examination by a doctor, especially if your family has a history of bone disease or if you are at risk for osteoporosis.
Used literature and sources
Jones RL. Malignant tumors of bone, sarcomas, and other soft tissue neoplasms. In: Goldman L, Schafer AI, eds. Goldman-Cecil Medicine. 26th ed. Philadelphia, PA: Elsevier; 2020:chap 192.
Kim C, Kaar SG. Commonly encountered fractures in sports medicine. In: Miller MD, Thompson SR. eds. DeLee and Drez's Orthopaedic Sports Medicine. 5th ed. Philadelphia, PA: Elsevier; 2020:chap 10.
Weber TJ. Osteoporosis. In: Goldman L, Schafer AI, eds. Goldman-Cecil Medicine. 26th ed. Philadelphia, PA: Elsevier; 2020:chap 230.
Whyte MP. Osteonecrosis, osteosclerosis/hyperostosis, and other disorders of bone. In: Goldman L, Schafer AI, eds. Goldman-Cecil Medicine. 26th ed. Philadelphia, PA: Elsevier; 2020:chap 234.